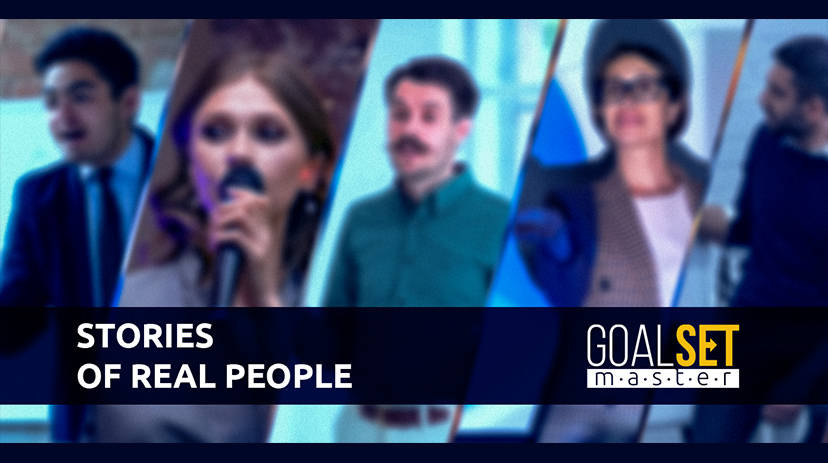 Almost everyone is capable of more than they think. Unfortunately, the full potential of abilities and talents of people often remain unfulfilled. The main reason is the inability to set a goal that would meet individual personality traits and contribute to unleashing of potential.
The GoalSet Master project has been launched on the GIG-OS platform to solve this issue. This tool helps to outline the right path to success, fulfillment of desires and self-realization.
GoalSet Master has a number of benefits that make the goal setting process as effective, meaningful and exciting as possible. The fact that it really works is confirmed by the reviews of our clients from around the world.
1. Versatility and a wide range of applications
One of the main advantages of the project is the opportunity to work on absolutely ANY goal: financial, sports, creative, etc. Whatever idea comes to your mind, our tool will help you realize it.
"GoalSet Master is a valuable help, thanks to which a person can easily complete a large list of tasks and achieve the desired goals. Short-term, medium-term and long-term goals, complex and the simplest ones — everything that really matters in life. Amazing experience, thanks for this help."
Antonio Jose Pinto Miguel, France
2. Deep focus and further elaboration
When a person wants to achieve something, he/she is not always able to take into account all the factors and circumstances. Even the smallest detail can cause failure if it has been overlooked.
The GIG-OS platform tool helps you to focus on all aspects of your plan. As a result, you will get a complete understanding of your goal and won't ever miss a single detail.
"GoalSet Master is a very useful tool as it guides and organizes you, helps you prioritize and see the details that need to be considered when setting goals or tasks."
Nereo Rodriguez, Argentina
3. Ability to spot mistakes and shortcomings
Sometimes it seems that the chosen goal is unattainable. You spend a lot of time and energy on it, but without any result.
What's the matter then? Are you making some mistakes that you don't know about? Or are you missing something?
How to figure it all out? Use our tool!
"Thanks to the GoalSet Master project, I got closer to my goal, I saw what had to be worked on. I realized that I needed discipline. Now I know that I can do a lot, and my dreams of freedom and financial security will come true."
Hanna Wiktoryna Tomaszewska, Poland
4. New perspective and reconsideration
Even the most modest undertaking can transform into a lifelong work and result in great achievements. The true power of your goal will become clear when you analyze and view it from different angles.
"I find GoalSet Master quite a useful tool because it made me rethink my goals and tasks, understand the purpose of my dreams and projects. I looked at my goal from the perspective of a person, woman, wife, and entrepreneur. I realized that I always had dreams that I, for some reason, could not fulfill."
Martha Patricia Diaz Buitrago, Colombia
5. Motivation to succeed no matter what
When you know everything about what you are striving for, and you understand that you are able to carry out what you have planned, you want to act immediately and never stop until you find what you have been looking for.
"GoalSet Master helped me to define my goal. I understand that it will not be easy to achieve it, as growth is required. But this very goal can provide me with the much-needed financial well-being and peace of mind in the future."
Patricia Isabel Di Paolo, Argentina
Are you ready to go on a journey towards your goal?
Go ahead then!