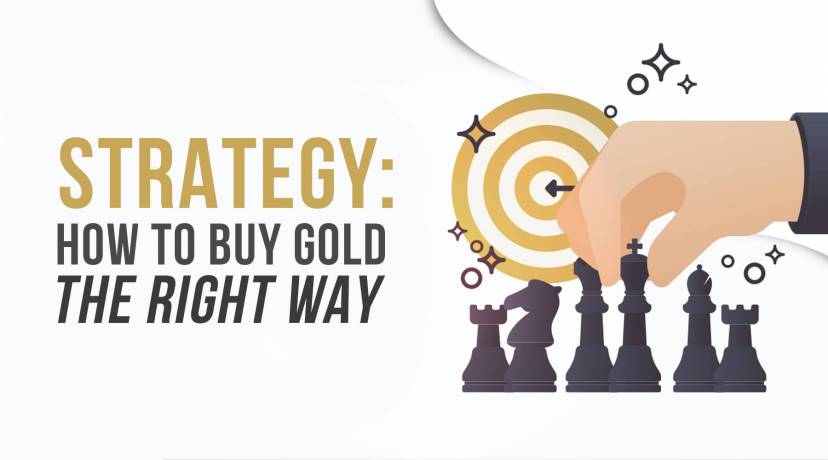 Gold is an eternal value that is not subject to the influence of time and negative economic factors. More and more people around the world choose the yellow metal to ensure their Financial Security.
A person who decides to create a personal gold reserve often faces the question: how to do this in the most reasonable and profitable way?
People largely ignore the opportunity to gradually top up a gold reserve with small gold bars while trying to save up for a large and expensive bar instead. However, our experience working with investment gold proves the following:
It is more rational to buy gold in small amounts regularly than to acquire large amounts of the valuable metal once in a while.
Let's figure out why.
Protect your personal budget from shocks
It is no secret that large gold bars cost a lot of money. Allocating funds to buy a small gold bar is a whole lot easier. In this case, there's no need to strictly limit yourself in everyday life, since you will not incur significant costs, and soon you will be able to buy a small amount of valuable metal again. Gradually, you will compile the reserve you need without damaging your personal budget.
Don't just plan owning gold, own it
It is way more practical to become the owner of a small amount of gold right now than to dream of owning a large gold bar someday in the future. The realization that you already own the precious metal is an important psychological factor for further successful actions in creating a gold reserve.
Stop saving money for a long time
In order to buy a large gold bar, one often needs to save money for quite some time. However, many people are prone to spontaneous, unplanned spending, like buying a new iPhone, so the acquisition of gold gets postponed indefinitely.
Such a long preparation is not required for the purchase of small amounts of yellow metal. As soon as you have one small gold bar in your hands, before you know it, the second one will be on its way. It's easier to follow the plan if you buy gold regularly, bit by bit.
Gain experience faster
The more often you buy gold, the more attention you pay to this process. With every new purchase, you gain experience, getting accustomed to monitoring the situation in the industry and delving deeper into the specifics of gold market. In such a way, from one gold bar to another, your level of expertise in Financial Security increases.
You can have complete freedom of action
A set of smaller-sized gold bars gives you more freedom in managing your gold reserves. For example, you can keep part of your gold bars for yourself, while selling or giving the rest as gifts. By arranging the gold reserve in such a way, it can be easily distributed for inheritance.
Certainly, these recommendations are not universal. You have the right to choose your own strategy for buying gold, based on your individual needs and capabilities. For this, a subscription system has been developed on the GIG-OS platform. Thanks to subscriptions, a wide range of options opens up for you to purchase gold profitably and create your own gold reserve.
Subscription allows you to buy a certain amount of yellow metal at a particularly favorable price. It's up to you to decide how many gold bars to buy and of what weight. In addition to that, it is not necessary to immediately redeem the entire amount of gold by subscription. Stock up your gold reserve with new gold bars whenever you want, be it every month or every week.