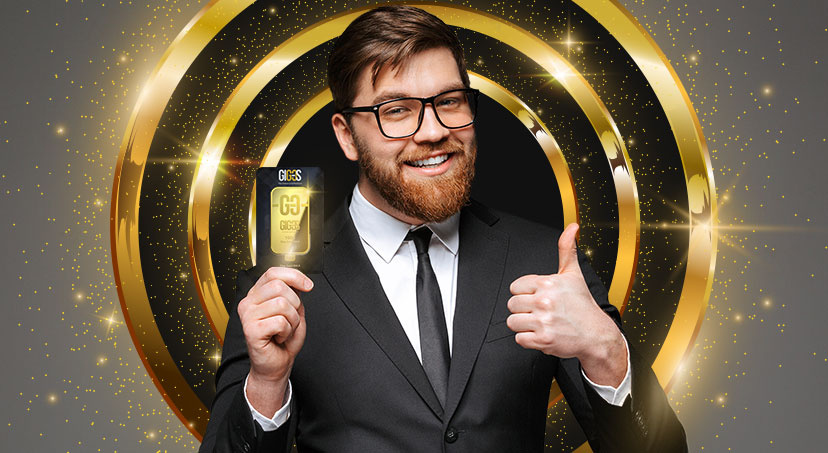 Average reading time — 2 minutes
Nowadays more and more people are focusing on self-improvement. They strengthen their mind and body, learn to be energetic, morally resilient and see the world in bright colors.
That's why the market of self-improvement services is growing at an accelerated pace. It was estimated at $38.28 billion in 2019, and, according to the forecasts by the Grand View Research market analysts, the market can grow to about $44.3 billion by 2022.
What are many people overlooking?
So, people aspire for development. They want to improve all areas of their lives. However, there is one aspect that often goes unnoticed when one is carried away by psychological training and gym classes.
We are talking about financial literacy — the ability to manage one's material resources wisely. In an age of unstable economy, this skill is becoming increasingly important. Achieving mastery in the correct distribution of income and expenses is one of the most important stages of self-improvement.
How can personal development be combined with unreasonable spending and lack of proper cost-saving measures? Everyone who wants to evolve is faced with the need to rethink their financial habits.
Where to begin?
First of all, observe yourself for one to two weeks. What are you spending your money on? Is all the spending really justified? Is all of it planned in advance, or are there many spontaneous purchases?
Avoid unnecessary expenses or keep them to a minimum. In this way, you will have money that you can set aside for something useful. Eventually, you will find that you can easily save about 10% of your monthly earnings. Thus, you will achieve a double result: increase self-control and begin to create savings.
What's next?
The next step is the efficient use of savings. It should be understood that the money saved is the foundation for a successful future. Therefore, it is worth thinking about how and in what form to store savings so that they can serve you well even after many years.
Answer yourself honestly to the question: "Are you sure that the currency you earn will be just as valuable and in demand in 10 or 20 years?" "Are you sure that the next financial crisis will not bring down its purchasing power and turn it into useless paper?"
Now try to recall something that has not lost its value over many centuries and even millennia. We can't guess what you imagined, but it is very likely that gold came to your mind. When it comes to eternal material values, most people turn to it.
The conclusion is simple: to preserve and accumulate savings, one needs to use a resource, the reliability of which is undeniable. By putting money in investment gold, you provide it with protection and increase the likelihood that your savings will spike up along with the rising price of the yellow metal.
Who will help out?
The GIG-OS online platform offers people from anywhere in the world and with any level of income the most modern and elaborate solutions for the purchase of investment gold bars of the highest fineness. By participating in the GIG-OS Time Shift project, one can purchase bars weighing 100 grams by paying for the order in small parts. You choose the payment schedule and the amount of regular contributions yourself. You do not overburden your personal budget by making contributions when it suits you. This is the most profitable, safe and convenient way to create your personal gold reserve and strengthen your Financial Security.
Achieve excellence in managing your funds!