"It makes no sense to shoot an arrow without a target."
Japanese proverb
To achieve the goal, it is not enough to give yourself a word and start working. There are many obstacles on the way to the result: habits, erroneous beliefs, lack of necessary information and resources.
How to overcome these obstacles and start moving boldly towards the goal?
The wind is no obstacle!
Imagine you practice archery. Before shooting an arrow, you need to decide on the target that you need to hit. In the same way, you must clearly decide for yourself what your goal is. By resorting to futile efforts, you risk achieving nothing. Do the contrary: concentrate your strengths and resources on one specific goal, stay committed to it and you will succeed.
Estimate the location of the target, calculate the distance to it. Is it clearly visible, are there any obstacles on the way to it? If there are obstacles, get rid of them or bypass and stand in another place from which it is more convenient to aim.
To achieve any goal, there are several possible paths with different starting points. Choose the best one to save your efforts on the way to the desired goal and increase your chances of success many times over.
The target is visible, but a choppy wind deflects the arrow's flight. Determine its direction and make a correction by shooting at a different angle.
The achievement of any goal is not a momentary matter. Consider dynamic input and variables in your success formula. Correct your actions in accordance with current and expected circumstances and you will hit the target even during a storm.
If you do not take these important first steps, it will be difficult to proceed further: either you will not see the target, or you will not be able to hit it. Misguided efforts will not bring the expected results.
You are the winner!
Now that all the factors have been taken into account, all that is left is to focus, aim and release the arrow. The goal is achieved; you are the winner!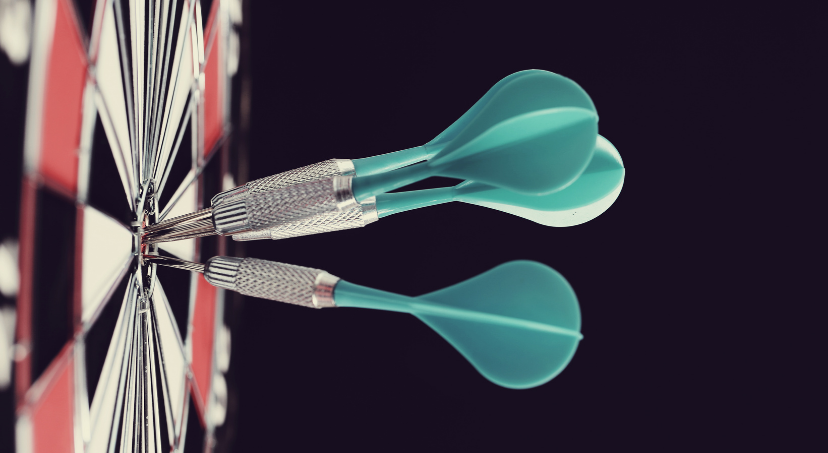 What helped you achieve the result? Correct goal setting, sober assessment of external factors and risks, elimination of obstacles and concentration on victory.
A new project has been launched on the GIG-OS platform — GoalSet Master — so that you can work on every goal in this way.
It will help you to formulate the goal correctly, work on it considering all the nuances and draw up a step-by-step implementation plan. With GoalSet Master, the achievement of results becomes faster and more convenient.
Yesterday — a dream, today — a goal, tomorrow — a reality!
Work on goals with GoalSet Master