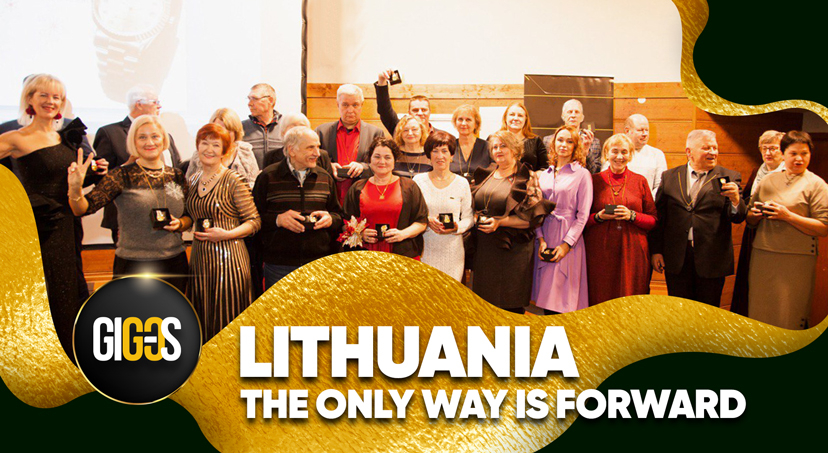 The GIG-OS clients never cease to amaze us with their optimism and inexhaustible energy!
This time, the tradition of holding memorable business events was supported by Lithuania. On December 18, about a hundred GIG-OS clients from all over the country gathered at Karpyne estate for the seminar organized by the Level 9 Leader Banga Reifoniene.
The participants thoroughly prepared for the event with the aim to limit the spread of Covid-19 infection: they did PCR tests in order not to limit communication with each other, and took care of creating an epidemiologically safe environment.
In the format of a video conference, the audience was addressed by President Dmitriy Aksyonov, Top Leader Mikhail Ukvasov, head of the structure Anzhelika Tkacheva.
The participants' speeches were united by the idea that even in the most difficult times one could move forward, achieve success and find opportunities for development. Despite the chaos that reigns in the world, we generate brilliant ideas, discuss new projects, share experiences and positive emotions with each other.
It is hard to achieve success on one's own, without support from the surrounding people. To get major results, one needs a large and friendly team of like-minded people, as our Lithuanian clients have proven!
The culmination of the event was the awarding of the Leaders, who, through their hard work, made a valuable contribution to the development of the common business. Prosperous entrepreneurs were awarded with gold bars, the GIG-OS branded watches, the Leader's watches, and Apple computers.
Given the established tradition, at the end of the seminar, a sweet treat awaited the participants — a large, luxurious cake!
The GIG-OS team would like to thank the Lithuanian Leaders for the splendid celebration that they arranged for the clients and the company's management!
Friends, thank you so much!
The highlights of the seminar — in the photo report from the event: