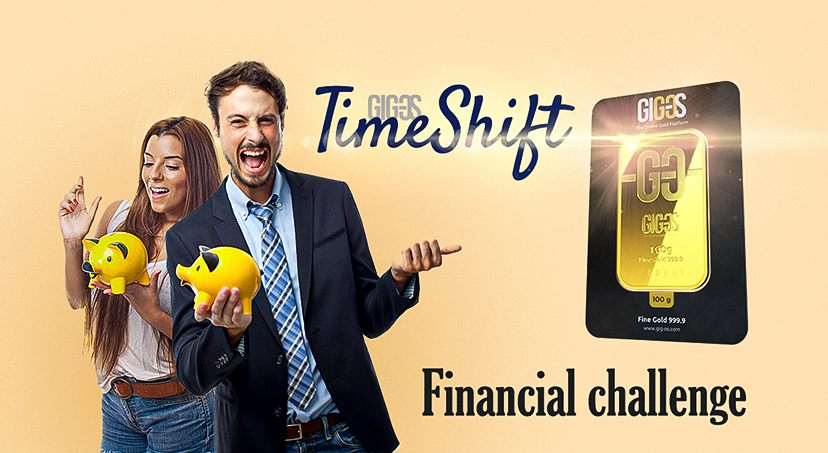 Average reading time — 2 minutes
Saving money is perceived by many as difficult and burdensome. Such an activity is often associated with the need to limit oneself and lead a Spartan lifestyle.
In this article, we will debunk the common view and prove that you can make savings with joy and pleasure.
Turn the process into a game
The process of saving money can be turned into a fun financial challenge. Challenge yourself, a relative or a friend. Choose the prize yourself and start the competition!
This game can have different variations. For example, you bet that you will spend no more than $20 per week or won't spend a single cent during the day.
You can try to temporarily abandon a certain item of expenditure. For example, going to a cafe, shopping on weekends, bowling. Challenge yourself, prove to yourself and others that you can keep the money that you have earned.
Combine pleasure with benefit
The important thing is that you don't take to extremes гиперссылка and give up your favorite habits forever. You just put them on hold and train the ability to properly manage finances. You do it in the format of an interesting competition!
Over time, you will get a taste for it, realizing that making savings is not so difficult. The excitement of sports games and a desire to set new ambitious goals may arise, and most importantly, you will still have money left to spend on something really important. Something that will be of great value to you in five, ten and twenty years.
Accept the challenge right now!
You cannot wait to start the game, right? Well, we have a financial challenge for you. It's called GIG-OS Time Shift.
This is a special project of the GIG-OS platform, within the framework of which the money saved is "converted" into investment gold of the highest fineness.
Goal: to become the owner of a 100-gram gold bar.
Action required: save money regularly to buy a bar. Pay for it in parts, making small contributions according to the schedule chosen.
Prize: upon completing the payment, in addition to the 100-gram bar, you receive 5 or 10 grams of gold as a bonus.
Additional benefit:
you learn to control your finances;

you develop the habit of saving a part of your funds in order to invest them in your future;

you become the owner of the most reliable "currency" in the world — gold.
Are you ready to accept the challenge?
Then go ahead — onward towards the first bar!