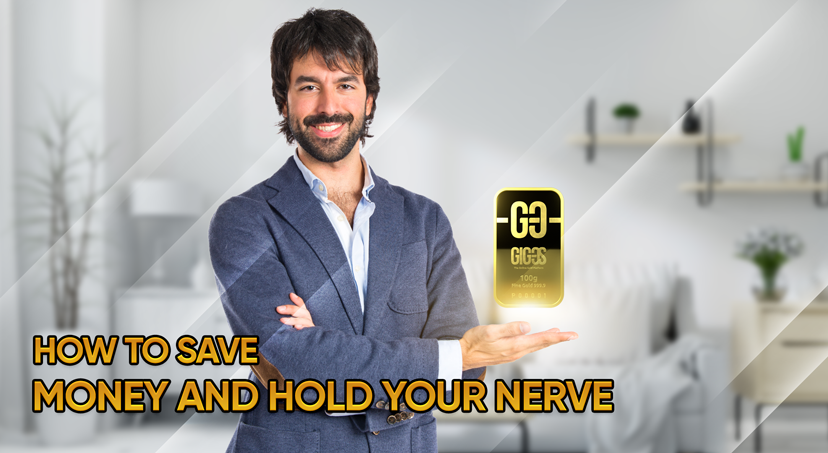 Recently, the level of stress among people has increased significantly. Pandemic, social isolation, remote work and uncertainty about the future only contribute to the rise of anxiety. Analysts at Gallup (formerly known as the American Institute of Public Opinion) claim that 32% of people are satisfied with the quality of life.
Where to look for support that guarantees peace of mind and restores faith in success? From time immemorial, gold has been serving as a reliable protection for a human being, helping to successfully get through difficult times.
Why gold?
In times of crisis, everyone worries about their financial stability. This prompts people to look for reliable assets and invest in them in order to preserve their savings. In the context of the global crisis, currencies depreciate, real estate remains unused, the shares of most companies fall in value sharply. Meanwhile, gold, as always, remains a valuable asset that helps not to lose savings, but even increase them.
When the global economy is hit by another shock, the precious metal proves its reliability with remarkable consistency. There are many examples in history of the superiority of gold in crisis situations. One of the latest — the crisis in Venezuela in 2021, which practically devalued the national currency, namely the bolivar. Gold has become the most important means of payment among the population.
One can safely say that gold is an indestructible asset that reliably protects the savings of owners from financial losses. Only gold will guarantee peace of mind and become a solid foundation of Financial Security and success in life.

How to make the right decision
The surest way to survive a crisis without any losses is to set a goal, focus and stay calm to achieve the result. These components of success help to confidently achieve the goals set, well-being in life, purposefully strengthen Financial Security and maintain common sense no matter the circumstances.
When you acquire gold on the GIG-OS online platform — you don't just get a reliable asset for financial savings, but also a contribution to your own well-being.