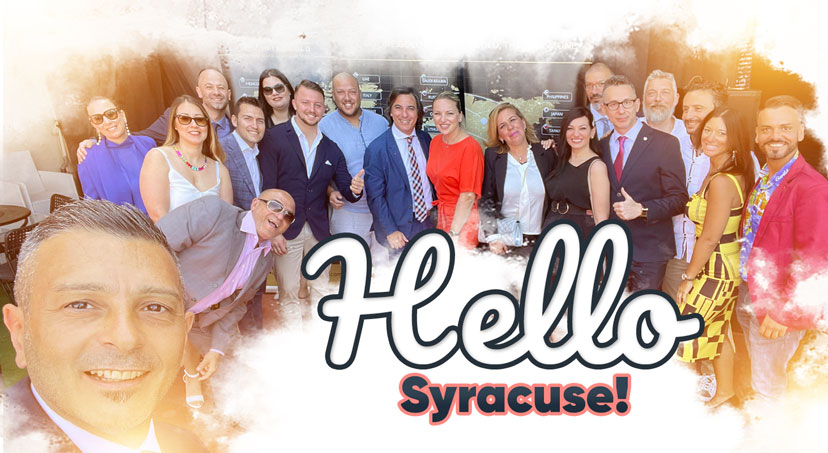 On May 29, 2022, another event took place on the Ionian coast of Sicily. The venue — an incredible open air theater of stars "Teatro delle stelle" in the city of Syracuse.
The meeting of participants from Italy was organized by the Leader Sandra Veneziano, and Elisa Gozzo hosted the celebratory evening.
The event brought excitement and ovation: the Leaders presented their personal success stories and shared their own experiences on the path to high results. Business is a rather difficult route that requires dedication, time, effort and motivation.
What's behind the success? Level 5 Leader Gianni Randazzo, Level 6 Leader Gabriela Florina Petrus and Level 2 Leader Sandro Fazzino told the event participants frankly and candidly about how they started a business, what attempts they made to achieve what they wanted, and how many difficulties they overcame in order to earn the right to perform on the stage of the famous "Teatro delle stelle"
Level 6 Leader Gabriela Florina Petrus motivated those present:
"If I made it, then I can do anything! You can change your life just like the lives of thousands and thousands of people."
Accomplished Business partners were happy to share their experience and supported those who are just achieving their first successes.
Level 7 Leader Sandro Albano called for taking action:
"If you are not expanding your structure, you are only wasting time. Remember, the important thing is that it can always be expanded."
The company's values and cutting-edge ideas were actively promoted at the event. The Leaders called for expansion of the global community of like-minded people, prompting to follow the most important principles of Financial Security together.
We thank the Leaders for a memorable and emotional event!
Your actions have demonstrated to the whole world that the international GIG-OS community brings together effective and accomplished people!
Fantastic emotions in Syracuse — our bright photo report confirms just that: