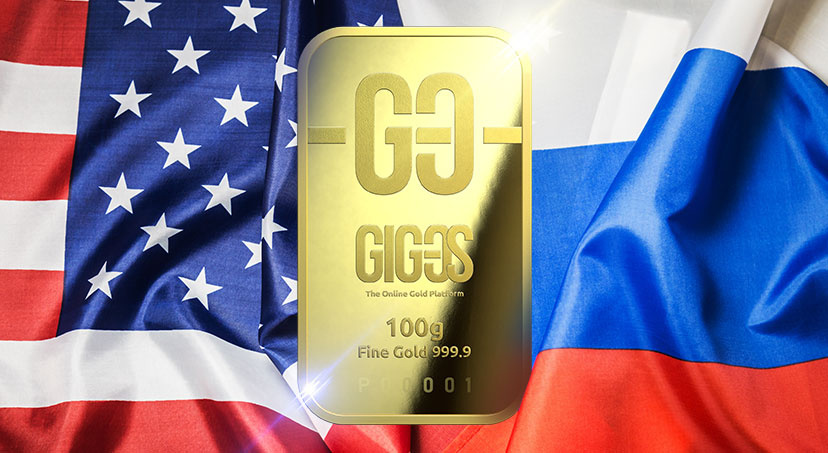 Average reading time — 3 minutes
Imports of most of the overseas goods to the United States have declined, yet precious metals are entering the country in huge quantities. This is the conclusion drawn by the USA Today newspaper after analyzing trade data compiled by the Census Bureau.
American gold stir
In 2020, precious metals worth $55 billion were shipped to the United States. This is twice as much as a year earlier and the highest figure in the last 19 years. Non-monetary gold* accounted for nearly two-thirds of all supplies.
In the chart: last year, gold (marked in yellow) accounted for the lion's share of the US precious metals imports. In the first five months of 2020 alone, more gold was delivered from Switzerland to the United States than in the previous decade.
According to analysts, the current trend reflects an increase in demand for precious metals. Both investment funds and ordinary citizens are highly interested in their purchase. The growing demand among the population is largely attributable to the lack of confidence in the actions of the authorities during the pandemic.
David Dollar, senior fellow at the Brookings Institution, sees signs of serious concern in the community. He says uncertainty about the future is pushing people to invest in safe assets.
A situation on the other side of the Atlantic
A similar situation can be observed in Russia. The country's largest bank "Sberbank" reports a record demand for precious metals that has been demonstrated by Moscow citizens due to the pandemic. Preference is clearly given to gold: last year, Muscovites purchased nearly 12,506 troy ounces of more than 6,000 gold bars for a total of $25.61 million.
"Sberbank" claims that the phenomenal demand is due to financial literacy increase among Russians as well as their desire to preserve and accumulate savings. A number of Russian experts predict a noticeable rise in the price of gold. For example, Aleksey Vyazovsky, vice president of the "Golden Mint House", believes that the price of the yellow metal may increase to $2,000-2,100 per ounce in 2021.
As of March 15, 2021, the price of an ounce is $1,738.
Gold remains the main and most demanded tool of Financial Security on any continent and in any country. More and more people are realizing the need to form their own gold reserve and ensure a reliable protection of their savings. Making investment bars as accessible as possible to everyone is the main goal of the GIG-OS online platform.
Find out what opportunities we have created for a particularly profitable, convenient and safe purchase of gold!
Glossary:
*Non-monetary gold — gold that is not included in state reserves and is available for purchase to the population in commercial banks.