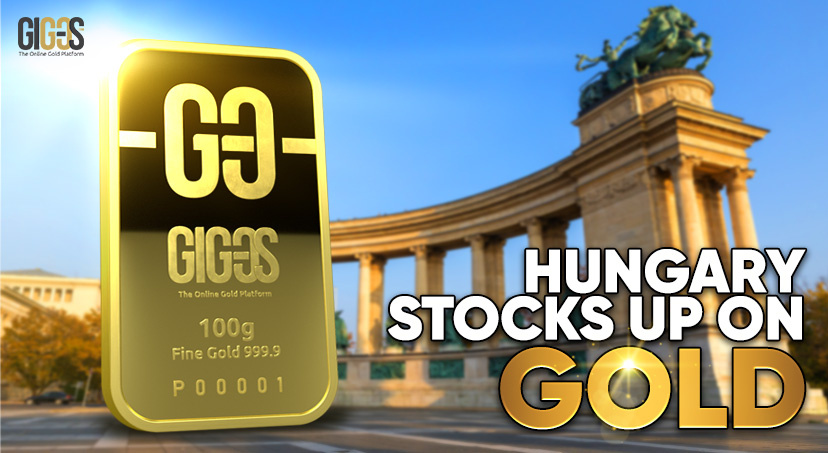 Average reading time — 2 minutes
In different parts of the world, nations continue to diligently stock up on gold. This time, the Hungarian National Bank announced the procurement of 63 tons of the precious metal. As a result, the state's gold reserves have tripled — from 31.5 to 94.5 tons. An impressive new purchase instantly moved Hungary from 56th to 36th place in the world ranking of countries with gold reserves.
Striving for Financial Security
The bank explained this step by the need to counter the risks caused by the coronavirus pandemic. According to the press release of the Hungary's main financial institution, gold remains one of the safest assets to help bolster economic stability.
Following a clear plan
Systematic replenishment of gold reserves is part of a long-term economic strategy of Hungary. The previous major purchase took place in 2018, when the country acquired 28.4 tons of the noble metal.
Thus, having bought a new batch of bars in 2021, Hungary has consistently increased its gold reserves by 3000% in less than three years.
To date, this deal is considered the largest gold purchase made by the world's central banks this year.
As of April 19, 2021, the price of an ounce is $1,795.
Your personal "gold" strategy
The example of Hungary and other countries clearly shows that Financial Security needs to be strengthened on a regular basis. Central banks do not stop at a one-time gold purchase — they plan out a periodic increase of their reserves for years to come.
This example is indicative for everyone who wants to protect their material well-being with the help of the valuable metal. The gradual accumulation strategy works well not only for financial institutions, but also for ordinary people. You can successfully realize your own gold reserve plan using the GIG-OS Fixing project.
Fix the cost of 100-gram investment bars and pay in parts at a time convenient for you!
Why it is beneficial:
the fixing procedure minimizes the risk of fluctuations in the gold market affecting the order sum;

paying for bars in parts helps to avoid burdening the personal budget;

the independent choice of payment schedule as well as the amount of each individual payment allows you to dispose of funds in the most convenient way for you.
Take smart and far-sighted actions!