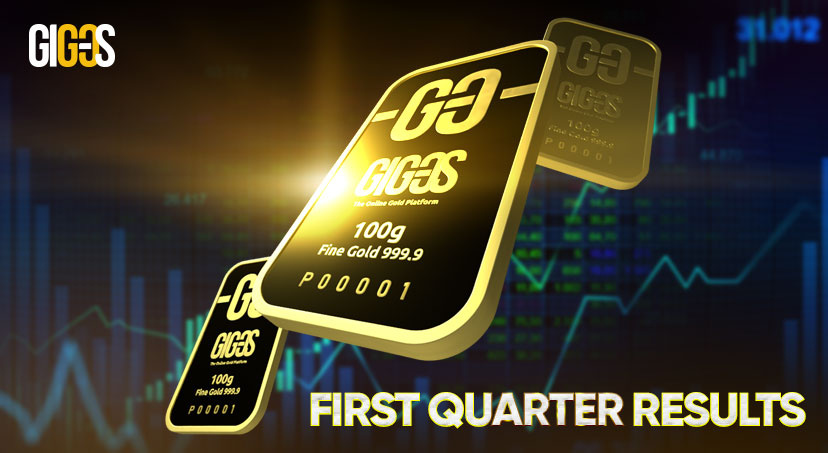 Average reading time — 2 minutes
The World Gold Council* unveiled gold market summary data for January-March 2021. Specialists have established that the demand for the valuable metal remains consistently high, and the price of the noble metal has been on average 13% higher than last year.
Let's review the most relevant information from the international organization's report.
A continuing interest in the defensive asset
Gold bars and coins have enjoyed steadily growing demand for three quarters in a row. In total, 339.5 tons of these products were purchased — experts have not observed such volumes since the last quarter of 2016.
Activity of central banks
The total gold reserves of the world's central banks grew by 95.5 tons. Hungary distinguished itself the most by adding 63 tons of the yellow metal to its reserves.
Reduction in gold production volumes
This aspect led to the fact that the supply of the noble metal on the market decreased by 4% compared to the same period last year.
The global demand for gold in the first quarter of 2021 amounted to 815.7 tons.
Krishan Gopaul, senior analyst, EMEA at the World Gold Council, draws attention to one interesting fact. According to a study conducted by the credit rating agency Moody's, households around the world accumulated savings totaling nearly $5.4 trillion during the pandemic. This means that a surge in consumer activity is probable in the near future.
According to the analyst, such a course of events may have a positive effect on gold. Many people will most likely want to invest part of their savings in the precious metal. Along with the increase in demand, we can expect a rise in gold prices.
As of May 11, 2021, the price of an ounce is $1,845.
While gold prepares for a new price leap, it's time to stock up on this promising financial asset. The GIG-OS online platform provides an opportunity to secure your savings and current income from depreciation by purchasing investment bars on especially favorable terms.
By participating in the GIG-OS Time Shift project, you:
purchase the world's most sought-after 100-gram bars by paying in parts;

choose a payment schedule yourself, reasonably distributing the load on your personal budget;

get additional 5 or 10 grams of gold after completing each deal!
Take an innovative approach to buying gold bars!
Glossary:
*The World Gold Council — the market development organization, founded by the world's leading gold producers to stimulate demand for gold.