Average reading time — 2 minutes
The threat of inflation prompts people around the world to invest in a reliable anti-crisis asset — gold.
In the previous article we have reviewed how the noble metal was rapidly gaining popularity in Thailand and China. This time, let's turn our attention to another Asian country — South Korea.
It's time to make a purchase!
The heightened interest in gold in this country is evidenced by the following fact: from January to May 2021, the yellow metal was sold in the amount of 1.1 trillion Korean won (nearly a billion dollars) in the domestic market. This accounts for 60% of the total volumes of gold sold in South Korea for the entire 2020 (1.82 trillion Korean won).
Kim In-eung, manager of Woori Bank's sales team, notes that in turbulent times, people consider keeping their savings well-protected to be particularly important. They start storing more cash and investing in physical assets.
One of the anonymous buyers of gold, who bought 18 bars for $1.26 million, commented on his position to the publication Korea JoongAng Daily:
"When the economy remains unstable, nothing is better than gold. I have this strong conviction that the gold prices will jump if I hold for a long time."
A tailwind for gold
The increase in demand is also facilitated by the rise in the price of the yellow metal demonstrated at the end of spring, which suggests a possible start of the new price rally.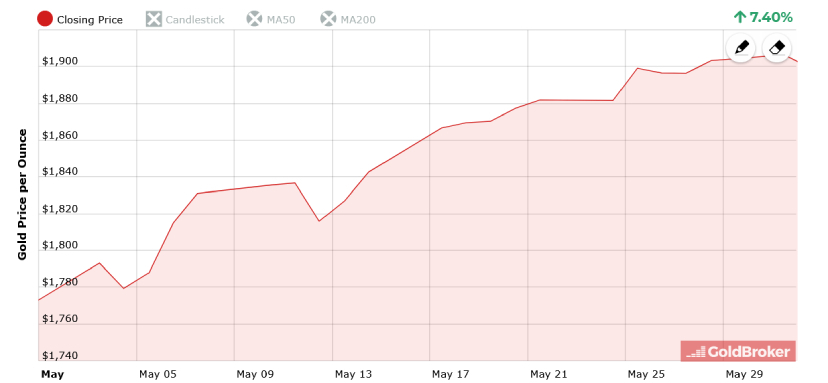 In the chart: based on the results of May 2021, the price of an ounce in dollars increased by 7.4%.
As of June 14, 2021, the price of an ounce of the yellow metal is $1,865.
David Lennox, resource analyst at investment firm Fat Prophets, believes that accelerating inflation could push gold to new records this year. He points out that the volume of money supply in the United States has grown significantly, and that in the past such a trend was always followed by a jump in inflation. If this happens, such a development of events will negatively affect the US dollar and give an additional impetus to the rise of gold prices.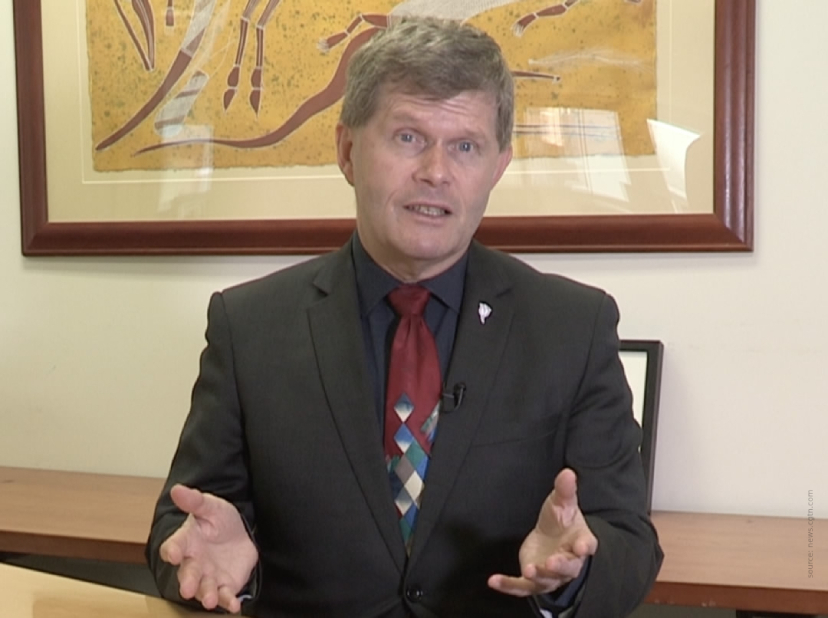 In the photo: David Lennox, Fat Prophets: "We think there's further dollar weakness to go and that's going to be a very good tailwind for the gold price and precious metals."
There are more and more signs which indicate that a period of "economic turbulence" is coming, and only gold can successfully withstand it. This is understood everywhere — from America to Asia. We observe how representatives of different nations, cultures and political views show unanimity in assessing the qualities of the noble metal and buy it to protect their savings.
Do you want to create your own personal gold reserve too? Then you are where you need to be! The GIG-OS online platform provides clients with particularly favorable conditions and special projects for the purchase of investment gold bars.
Strengthen your Financial Security with GIG-OS!