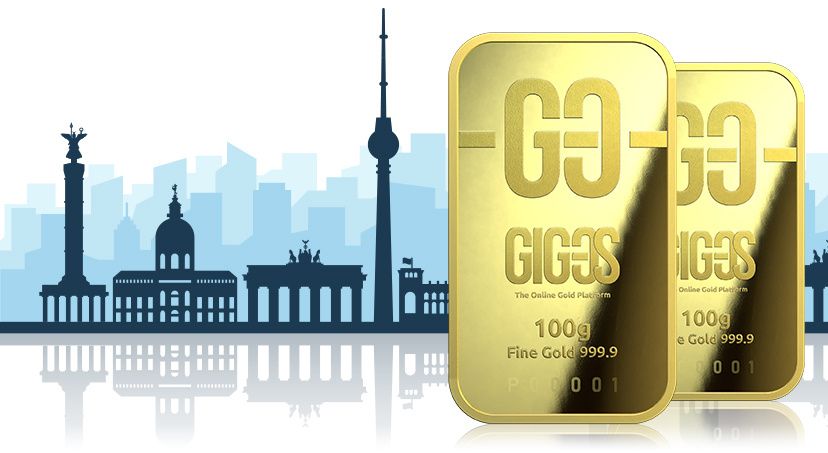 We've already written that the residents of Germany own more gold than their state central bank. Meanwhile, the Germans continue to purposefully increase their gold accumulations.
A new Reisebank study shows that approximately 9,100 tons of the precious metal are concentrated in households across the country. This is roughly 200 tons more than according to the results of the survey conducted in 2019. In contrast: the gold reserve of the German Federal Bank (the second largest reserve in the world) makes up only 3,362 tons.
The study revealed a number of other interesting facts:
the residents of Germany own 6% of the world's gold reserves worth nearly 616 billion euro;

5,194 tons of the volume indicated fall on gold bars and coins;

93.2% of respondents are satisfied with investing their funds in the yellow metal (compared to 91% in 2019);

more than three quarters of those surveyed plan to purchase even more gold;

every of the buyers, on average, has invested 4,250 euro in the valuable metal over the past two years;

5% made the purchase for the first time;

during the pandemic, the number of Generation Z representatives (people born from 1995 to 2010) creating savings in gold has increased from 15.6% to 23.3%.
Main reasons why Germans purchase gold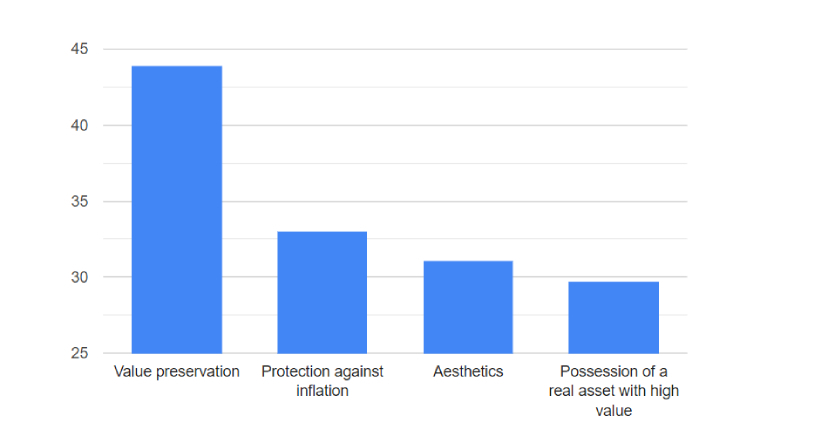 Germany is not the only country where residents massively stock up on the noble metal given that the demand for it is extremely high all over the world. According to the United States Mint former director Edmund C. Moy, there is a shortage of physical gold in the international market caused by the inability of suppliers to meet the growing demand. For example, mints in Australia, Mexico and even the United States have run low on their reserves of the valuable metal and have been experiencing difficulties in supplying products to the market.
As of May 24, 2021, the price of an ounce of gold is $1,888.
Edmund C. Moy believes that gold is underestimated today, and its real value, considering the ratio of supply and demand, is much higher — about $2,100 an ounce. This means that there is every reason to expect a new price rally in the near future.
Prepare for the gold price going up — use the GIG-OS Fixing project. This is a great opportunity to regularly buy the precious metal regardless of the market situation.
Fix the cost of 100-gram investment bars to minimize the risks associated with an increase in the market price of gold. Pay for bars in parts, making contributions in the most suitable amount and at a time convenient for you. Take a modern approach to buying gold and create your own gold reserve!
Do you want to become the owner of gold bars on especially favorable terms?